[ENGLISH version below]
Deutsche Einführung:
Vor ein paar Monaten habe ich mich sehr gefreut, dass Ace Chisholm auf diesem Blog ihre preisgekrönte Graphic Novel "Dies Optimus" vorstellte. Heute freue ich mich noch mehr darüber, dass Ace nun das gesamte Comic auf fantastischeantike.de hochgeladen hat, um es hier kostenlos für den Lateinunterricht zur Verfügung zu stellen. (Da bestimmt noch der ein oder andere Fehler korrigiert werden muss, lohnt es sich, gelegentlich nachzusehen, ob wir eine überarbeitete Version hochgeladen haben. Derzeitig sind wir bei Version 1.01.)
Ihr könnt die Graphic Novel weiter unten online lesen oder hier herunterladen.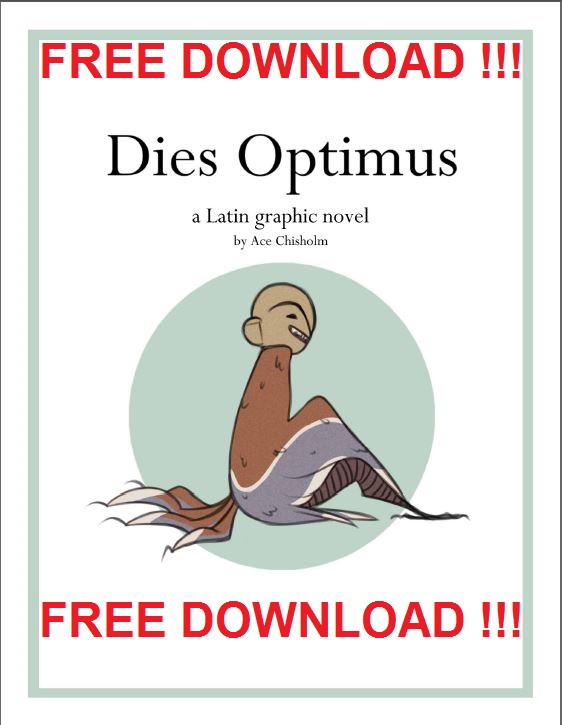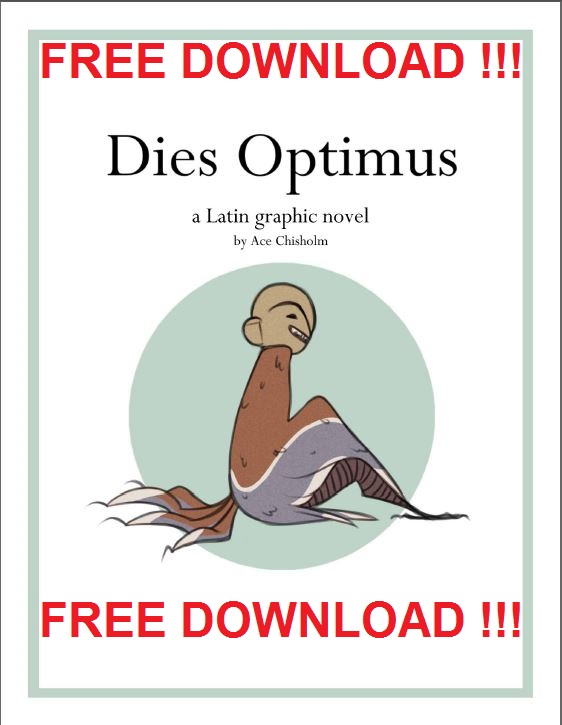 Möchtet Ihr Euch gerne bei Ace für das kostenlose Comic bedanken? Gerne könnt Ihr ihr ein kleines Dankeschön via PayPal zukommen lassen:
English introduction:
A few months ago we proudly presented an article by Ace Chisholm. In this article Ace presented her prize-winning graphic novel "Dies Optimus." Today we are even more happy to present the full comic on fantastischeantike.de. You are very welcome to use "Dies Optimus" for free for teaching purposes. (Due to possible corrections we would like you to check from time to time if there is a new version of the graphic novel available. The current version is 1.1.)
You may read the graphic novel online or you may download it here.
Would you like to thank Ace for the free graphic novel? You're welcome to send Ace a little "thank you" via Paypal.
Dies Optimus (Version 1.1)
latn_pages(revised_3)