Der
von Brett M. Rogers und Benjamin Eldon Stevens herausgegebene Sammelband Classical Traditions in Science Fiction (2015) bietet in Form von 15 Beiträgen einen spannenden Überblick über die unterschiedlichsten Ausprägungen der Antikenrezeption in der Science Fiction.
Behandelt werden u.a. Mary Shelleys Frankenstein, Jules Vernes Reise zum Mittelpunkt der Erde, H.G. Wells' The First Men in the Moon, Fred M. Wilcox' Forbidden Planet, Frank Herberts Dune, Ridley Scotts Blade Runner und Alien Resurrection, Battlestar Galactica, Star Trek (TOS), Dan Simmons' Ilium sowie Suzanne Collins' The Hunger Games.
Ich habe das Buch bereits an anderer Stelle in seiner Gesamtheit besprochen (Rezension). Daher folgen in diesem Blog in Kürze ausführlichere Besprechungen ausgewählter Beiträge aus dem Sammelband.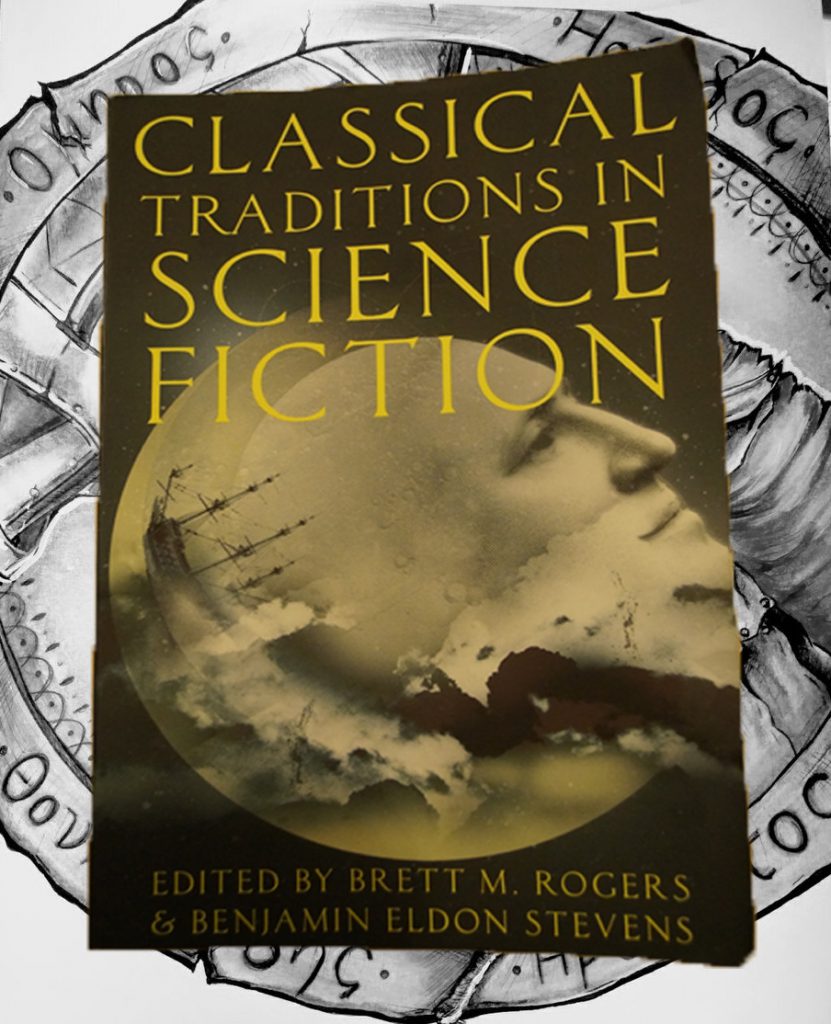 (Zeichnung im Hintergrund: Danica Zeuß, Photographie: Michael Kleu)